About Cosmic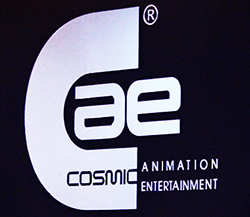 Cosmic Group started out as Cosmic Amusement Enterprise at 1990 and since then, several subsidiary companies have been formed in order to develop our business into several diversified branch.
At present, the organization itself has recruited more than 400 over employees under the management of Cosmic Group. The firm is primarily in the leisure & entertainment business which priorities animated digital amusement. Besides that, the company's business consist of family theme parks, gaming, food & beverages, digital amusement technology, R&D, manufacturing and selling of arcade machines spanning from different kinds of display monitor accessories and customization services will be made available for all game cabinets as well.
Cosmic Animation Entertainment Sdn Bhd collaborated with a number of gaming factories which focuses on evolving innovative and refined new animation games and thus achieving a higher level in the animation entertainment.
Our Vision
To light up your dreams with creative animations, by creating an animation world with irresistible entertainments and joy